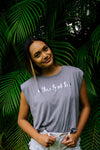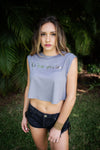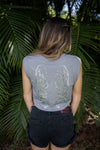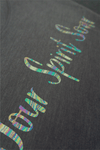 Sparkle, shine, dance, rejoice..! Why let anyone or anything dim your spirit? When we unleash our true essence it's infectious, it can be felt on an energetic level, it raises the vibration of those around us. So go ahead and LET YOUR SPIRIT SOAR! 
"Let Your Spirit Soar" Festival Crop Tank
Size & Fit
First Photo model is wearing size large. Second model wearing size small.

Soft 35% Viscose, 65% Poly, 32 Single 3.7 oz

Sweat Shop Free, WRAP Certified
Made in the USA, Created in Kauai, Hawaii